I am no doll restorer, but I can give baths, and I can comb hair, and I can sew. :) That's about it. Anyway, I bought this interesting doll lot a couple of weeks ago on eBay which included a 22-inch Saucy Walker and some friends. (Seller photo.)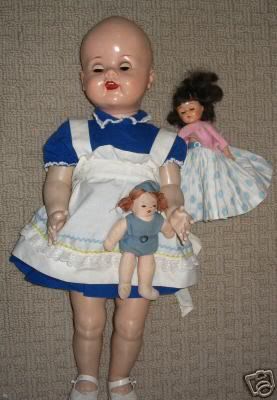 When she arrived, Saucy really was in good shape; she just needed a bath, a new wig and some clothes. (Her eyes could use resetting but I'm not bothering at this point.)

While we waited on her wig to arrive from Kemper Dolls, Saucy and I were looking at dolls on eBay and she spotted one that she loved.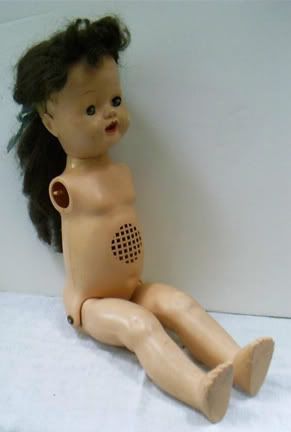 "Mama!" she said. "Can she be my little sister? I really want a little sister!" (Again, seller photo. She did have arms, they just weren't in the picture. She is a no-name 19" walker as best I can tell.)

So I bid. And I won the little sister.

Here is how Saucy looks today, rewigged and with a pretty new dress:


And here she is, proudly introducing her Little Sister: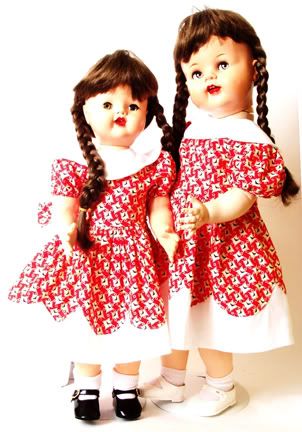 Sisters, together at last.